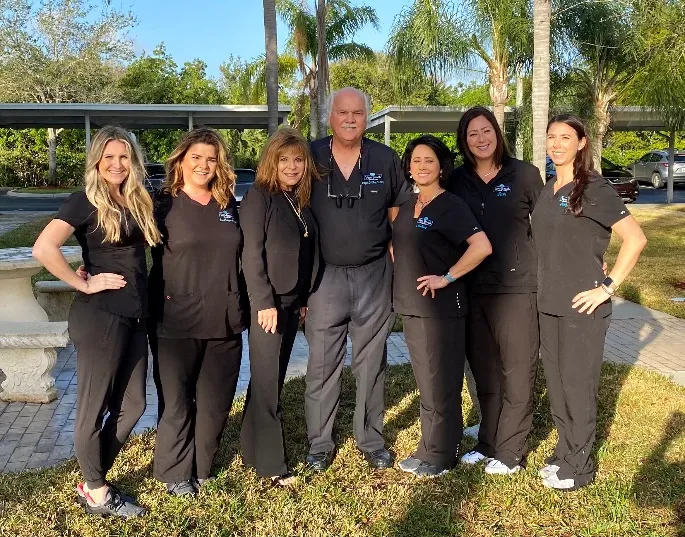 At Vero Beach Dental Care, our priority is to deliver quality care to informed patients in a comfortable and convenient setting. We are a family owned and operated practice and we treat every patient in a manner we would expect our family to be treated. Dr. Roger Clay, Dr. Morgan Clay and the entire staff (Bogey and Louis included) do everything possible to make your dental visit a pleasant and positive experience. We offer a patient-oriented environment that includes comfort, trust and education. The doctors and staff deeply care about our patients and it is our goal to help them maintain dental health for a lifetime. We welcome you into our practice and look forward to providing you with years of quality dental care.
Quality Care
When you have dentistry needs, you want to turn to a professional who listens and responds ... an experienced doctor who knows the field and can effectively diagnose and treat your needs ... a friendly dentist who counsels you on the best ways to maintain and improve your health. Dr. Roger D. Clay and Dr. Morgan Clay meet all these criteria. To aid in our mission, we have a dedicated team of trained professionals who give our patients the individualized attention they deserve. We utilize the most technologically advanced equipment, materials and treatment techniques in order to provide the highest standard of clinical dentistry.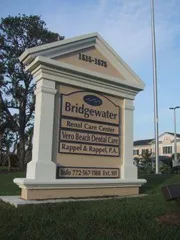 Informed Patients
Vero Beach Dental Care believes that informed patients are better prepared to make decisions regarding their health and well-being. At the initial visit we complete a comprehensive exam that includes review of existing dentistry, treatment planning of any new procedures, oral cancer screening and oral hygiene instructions. Our goal is not only to educate our patients, but also to motivate them and give them the skill set to maintain their dental health for a lifetime. In addition to the in-office education, we have also included an extensive section on this web site covering the full array of topics associated with enhancing the appearance and function of your teeth. We encourage you to look through these pages whenever you have an interest or concern about your dental needs and care.
Comfortable, Convenient Setting
The best care in the world doesn't mean anything if you can't access it. At Vero Beach Dental Care, we strive to make our Vero Beach office as efficient and convenient as possible. Your time is valuable and we understand and respect that. We strive to appropriately manage appointment times and scheduling to minimize excessive waiting room time. All new patient and existing patient documentation is located on our website, so these forms can be accessed from home and completed at your own convenience. Included in these web pages is information about Vero Beach Dental Care's office, including our address, maps, directions, hours, insurance policies and appointment scheduling. We are also just a phone call away if you need further information or explanation!
We hope you find this web site useful and invite you to contact us with your questions at any time.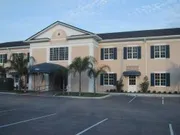 We welcome you into our practice and look forward to providing you with years of quality dental care.
We are dedicated to providing our patients with the highest quality dental care available.
Again, let me sincerely state that it is our personal goal to meet your specific dental need, to provide you with quality dental care, and to insure you receive gentle, painless dentistry.